Flowline Road Sweeping Services
Since 1991, Flowline is instrumental in delivering fast, effective and quality road sweeping projects, which provides our customers with environmental solutions.  Flowline projects to date include an impressive portfolio of both public and private sector customers.  To date we are reputable and highly regarded for our project delivery with Kier Surrey.
Flowline customers are impressed with how road sweeping offers them great solutions to sweep away lose debris on beanie block kerbs and high curved roads.  And our road sweeping can also be used to tackle complex angles and areas of elevation, where jetting is not always a suitable solution.
Key safety features of our 15 and 18 tonnes GVW road sweepers are:
Sweepers are equipped with reversing cameras, there are two cameras fitted, one reversing camera and the other for watching the lowering side brush.
Rear chevrons for additional safety when reversing and numerous mirrors for all round visibility, total of 5 mirrors for greater visibility.
DAF chassis Dual sweep.
Twin engine super wash powered 'Supawash' machine.
High pressure washing system with hand lance and 'Supwash' front spray bar.
Mesh Shakers.
Dual colour camera system, large hopper and water capacities.
Projects suitable for road sweeping include: New build sites, surface dressing, motorway maintenance, warehouses, business parks, quarries, road gullies and manholes.
Additional Benefits of road sweeping to enhance your asset management are:
Reduction in blocked drainage and improved appearance
Removal of fallen leaves from deciduous trees and shrub
Sweeping will remove build-up of moss
Becomes a safer and environmentally friendly place to work
Furthermore, our health, safety and risk management are our priority.   It is imperative to Flowline we belong to the Waters Jetting Association Panel and follow their practices and codes of safety always.

Safety and maintenance of our fleet of over 100 plus vehicles is maintained with our latest app software and tracking technology: FORS DAPPER, Fieldviewer and Effective Software.  Further details of this software, is available here.
Operators are all Construction Skills Certificated (SCSC) and Water Research Centre approved (WRC).  Flowline Specialist Division are also highly skilled in NVQ Planning Risk & Confined Space and rescue trained and PTS Network Rail Approved. Further details of our health and safety processes can be viewed here.
I was impressed  with some of the great systems that Flowline have in place. I have talked to our Regional Director today and mentioned that there are an awful lot of suppliers out there that could seriously benefit from what products Flowline have in place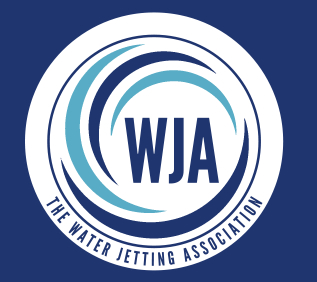 Flowline Latest News
Read our latest news and visit our dedicated job boards for latest opportunities
Job Board
Latest News
Particularly noteworthy was Shaun & Derek, they did a fantastic job in Cable Street & Old For Road under very challenging conditions.
Many thanks for arranging this so quickly. The guys turned up to site on time, and with a professional manner which was appreciated.
Please pass on my grateful thanks to your chaps for getting the road open in time for rush hour traffic. I had a positively joyous journey home!
Accreditation's & Partners


REQUEST A CALLBACK
Simply drop us an email with your number on it and we'll get back to you within 24 hours