Quality and safety with Flowline Water Jetting Services
 Our highly skilled team of operators combined with our powerful Combination Jetters (2,500 -10,000 PSI) can effectively remove obstructions from sewers, drains, ducts, culverts and pipes ranging in diameter between 80-2500mm).  This will tackle a wide array of obstructions including fatty deposits, rust, scale, root intrusions and of course build-up of debris and silts.
With interchangeable jetting nozzles our highly skilled operators will ensure the correct water pressure and cutting methods are used to avoid damage to your assets.   A post works CCTV survey is usually carried out to provide an overview of the cleaned section.  Highlights of the service includes monitoring, wholly imperative to risk management programmes to locate blockages and prevent this happening again.
Additional highlights of our services is the use of our high quality jetting porta reels help to make our operations even more mobile and adaptable to your business and its surrounding environment. Porta reels extend the jetting capability by up to 550m from our HGV vehicles enabling access to remote manholes in fields and buildings.
Jetting Safely
With Jetting being so effective and powerful, our health, safety and risk management is our priority.   It is imperative to Flowline that we maintain our position on the Water Jetting Association Panel and follow their codes of safety and share innovative ideas to better working process/practice.
Reducing our impact on the environment
Our KaiserWhale recycling combination Jetters are available in three sizes; 18, 26 and 32 tonnes meaning we ensure the right vehicle is deployed to projects.  Recycling capabilities of our resourceful Kaiserwhale's are impressive as water can be recycled near vicinity ensuring project delivery to tight deadline
Flowline offers a point of difference with our waste processing unit, based at head office, which reduces tipping downtime, carbon emissions from vehicles and customer expenditure.
Innovative Technology for Quality Project Delivery
Fieldviewer top of the market software enables Flowline to further enhance our jetting works management system for our customers. Customers are always impressed with our capability to provide real-time visibility of works in progress and Risk assessments that enforce completion of health & safety risk assessments and eliminate paper.
I was impressed  with some of the great systems that Flowline have in place .I have talked to our Regional Director today and mentioned that there are an awful lot of suppliers out there that could seriously benefit from what products Flowline have in place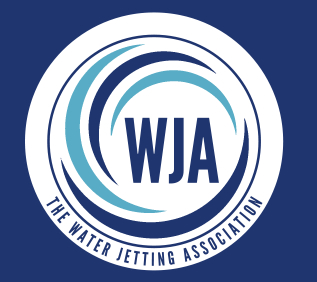 Flowline Latest News
Read our latest news and visit our dedicated job boards for latest opportunities
Job Board
Latest News
Particularly noteworthy was Shaun & Derek, they did a fantastic job in Cable Street & Old For Road under very challenging conditions.
Many thanks for arranging this so quickly. The guys turned up to site on time, and with a professional manner which was appreciated.
Please pass on my grateful thanks to your chaps for getting the road open in time for rush hour traffic. I had a positively joyous journey home!
Accreditation's & Partners


REQUEST A CALLBACK
Simply drop us an email with your number on it and we'll get back to you within 24 hours