Flowline's industry leading fleet consists of various specialised vehicle types which give us greater flexibility to ensure we can cover all customer needs in the most efficient manner.
Fleet availability being paramount for our customers, our fleet of 95 vehicles has an average age of 18 months old across the company.
In addition to the technical support from the vehicles' manufacturers, Flowline has its own team of mechanics and workshop and employs a qualified Fleet manager for compliance purposes. Flowline operates R2C fleet management software as an 'end to end' solution for electronic defect reporting, ensuring our fleet is properly maintained and safe for use.
Our state-of-the-art vehicle technology is aimed at improving efficiency and reducing carbon emissions, and Flowline has invested heavily in FORS Silver equipment such as audible sensors and vehicle mounted cameras to ensure public and operator safety when in use.
All of our vehicles are Euro 6 compliant, which contributes to our efforts in carbon footprint reduction.
The safety of our fleet for the protection of our employee's and vulnerable road users is paramount to our operation, which is why we have invested to comply with the following compliance standards: Direct Vision Standard, FORS accreditation.
Our Specialist Fleet consists of:
JHL Superflex
JHL Flexline Combination units
Kilowhale Combination units
JHL & Whale Recycler Combination units
4k rigid Tankers
3k rigid Tankers
Robotic cutting Rigs
Medium Volume Combination units
Van Packs
CCTV Vans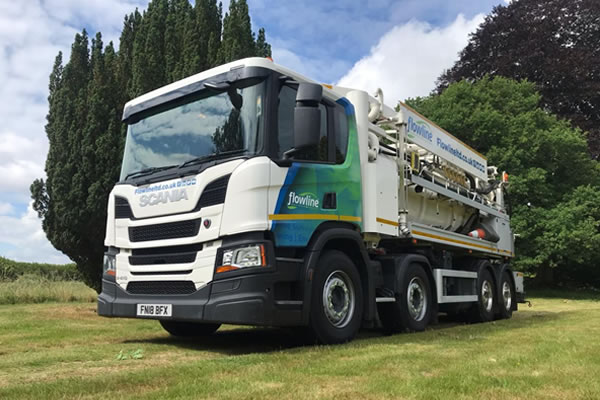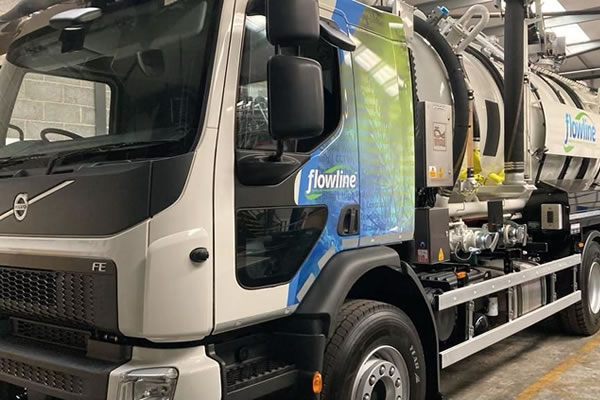 KiloWhale Combination Jetter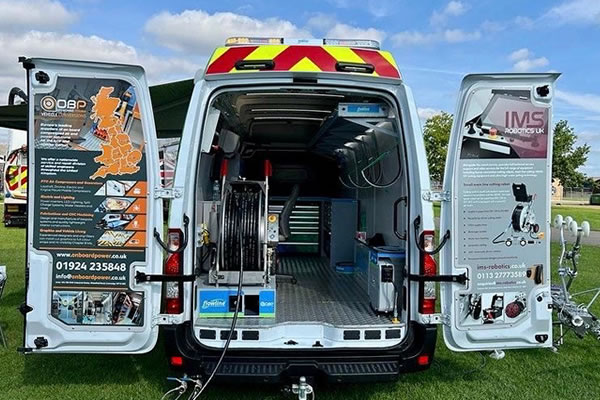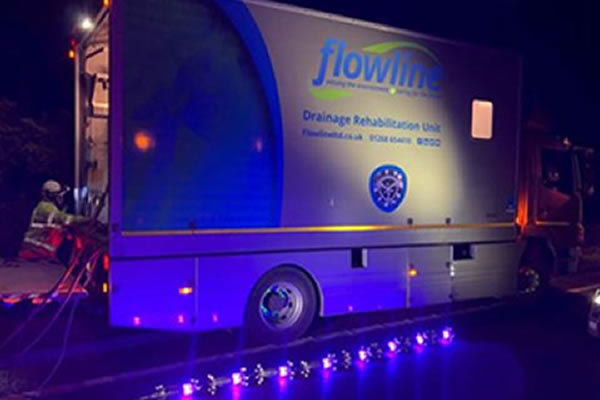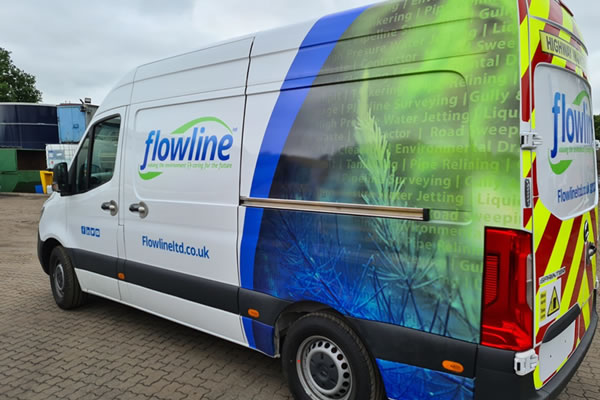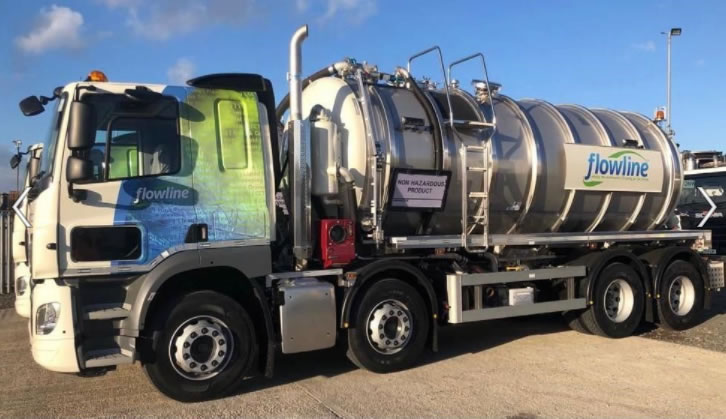 Whale Liquid Waste Tanker