Liquid Waste Tankering
Since 1982, Flowline has been assisting with a wide array of small and large tankering projects in our Southern and Northern Regions.  With an Impressive portfolio of customer projects to date of many other blue chip utility providers and asset owners including, Thames and Anglian water.
Flowline has a professional fleet of over hundred vehicles, and our four sizes in liquid tankers, range in sizes, between 3,000- 28,000 tonnes.  With our 2,000 tonnes tankers, we can also use a Flexline, which has a moving wall, so this can act as an additional tanker.
To make our tanking tankering services, even more effective for our customers, we have ensured our one hundred plus fleet vehicles are fitted with excellent and durable 50mm, 75mm and 100mm suction hoses.  This helps to provide a quality and flexible service in adapting to various project demands.  And this quick adaption to projects means we have capacity to tackle the smallest of cesspits to the largest of flooded areas, including sewage treatment works.
Equally impressive is Flowline tanker litre capacity, with a capability if necessary to remove 9,080 to 18,160 litres from your sewers, manholes, culverts and wet wells.
Our nearest maintained and health and safety compliant pumping stations are based in: Surrey, Rayleigh, Croydon, Northamptonshire, Hertfordshire and Suffolk.  This is great assistance to our customers in their asset management, who require a quality service which is cost effective and need to meet tight deadlines.  Our resources are wholly supportive to customer project demands, especially when facing scheduled shutdown of their electric or emergency power cuts to .
Flowline do demonstrate another point of difference in project delivery, via our corporate responsibility to protect the environment.  This has resulted in an operational cleansing treatment plant, based at our Rayleigh headquarters, a cleansing water treatment facility, which offers a reduction in turn tide and vehicle emissions into our environment.
Furthermore our, Health, Safety and Risk Management, is continually updated and enhanced in all our operations for our customers, via our extensive ranges in software, such as Fieldviewer and Effective software.  Further information on our technology and software in enhancing our operations. Further information can be found here.
Excitement within the industry for our health and safety processes is always heightened, the introduction of our EasyRaise units, saves 3-4 days downtime in one truck alone, due to effective management of fleet maintenance and safety of our workforce.
Our Flowline team has a breadth of experience and remains instrumental in sharing good water practices and innovation at the Water Jetting Association (WJA) .
Your crews did a great job, Particularly noteworthy was Shaun & Derek, they did a fantastic job in Cable Street & Old For Road under very challenging conditions.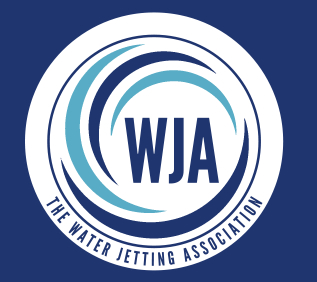 Flowline Latest News
Read our latest news and visit our dedicated job boards for latest opportunities
Job Board
Latest News
Particularly noteworthy was Shaun & Derek, they did a fantastic job in Cable Street & Old For Road under very challenging conditions.
Many thanks for arranging this so quickly. The guys turned up to site on time, and with a professional manner which was appreciated.
Please pass on my grateful thanks to your chaps for getting the road open in time for rush hour traffic. I had a positively joyous journey home!
Accreditation's & Partners


REQUEST A CALLBACK
Simply drop us an email with your number on it and we'll get back to you within 24 hours