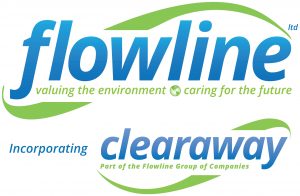 We are currently recruiting for an Operations Manager!
Flowline is a leading environment group covering drainage, CCTV, Surveys and lining from basic to complex operations using advanced technologies, serving the largest highways and water utility companies.
Flowline is fast growing and we are currently recruiting an experienced Operations Manager to join our company.
We are based in Essex with 3 additional depots across London, Kent and Suffolk.
We are looking for someone with a minimum of 5 years experience and at a similar level within drainage or utilities industry. The role will reporting to the Group Head of Operations and you will responsible to lead the delivery of Flowline services to its customers. You will be managing a team of 2 team leaders, 50 operatives and the plant at Rayleigh.
The role will be to develop a strong relationship with our clients and our teams and successfully deliver our contractual requirements by ensuring the operations crews are continuously performing on target. You will also be responsible to identify any opportunities with our clients that can provide additional income for the company.
You will require previous experience of managing a similar size team or larger with proven successes contributing towards the expansion of the business. You will require extensive knowledge of  our industry and the types of works we offer.  We are looking for a strong leader and someone that can drive efficiencies further through the business.
We are offering a competitive salary, with 25 days holiday, a competitive pension scheme, private medical care and car allowance. In addition you will be eligible to join the Flowline bonus plan related to our annual targets.
If you feel this is the opportunity for you, please send your CV to assist@flowline.co.uk